Serving Baton Rouge Since 1979
7474 Corporate Boulevard, Baton Rouge, LA 70809 (225) 201-8100
Serop's is the pioneer of Chicken Shawarma (see picture left or above on mobile) in Baton Rouge, Louisiana. The earliest form of Serop's opened in Baton Rouge in 1979. Chicken Shawarma was a staple of the Greek and Lebanese restaurant scene in the beginning and is still a popular menu item today.

Chicken Shawarma (marinated Chicken Breasts) and Gyros (a mixture of Beef and Lamb), both healthy and delicious, are slow-roasted vertically and basted with olive oil, garlic, and spices.

What started with one restaurant in Baton Rouge in 1979 has grown to 7 restaurants in the Greater Baton Rouge area; and we're still growing! We'd love to share our past, our present and our future with you.
VUEW OUR MENU
Who We Are
Serop's History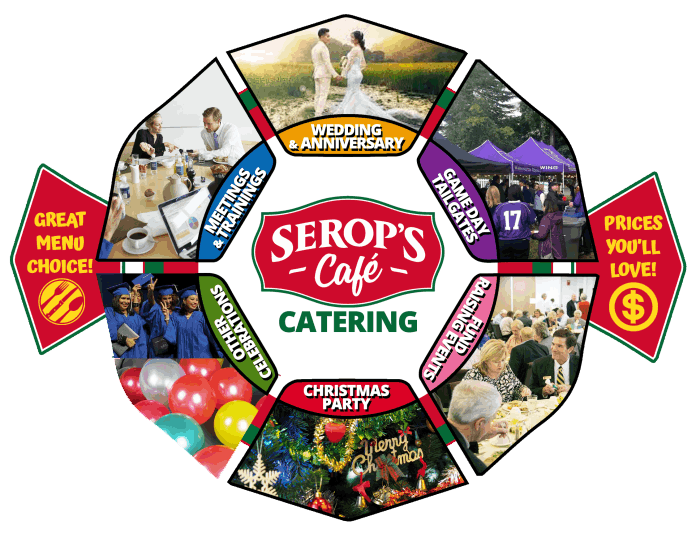 Serop's Café
At Your Place
or Ours!
Book Your Catering Event Today!
Weddings | Anniversary Parties
Christmas Parties | Special Occasions
Graduation | Game Day Taigate
Office Meetings | Corporate Events
Fundraising Events | Reunions

PERFECT FOR EVERY OCCASION!
At our place or yours,
Serop's Café Catering service
is sure to be a hit at your next event!

learn more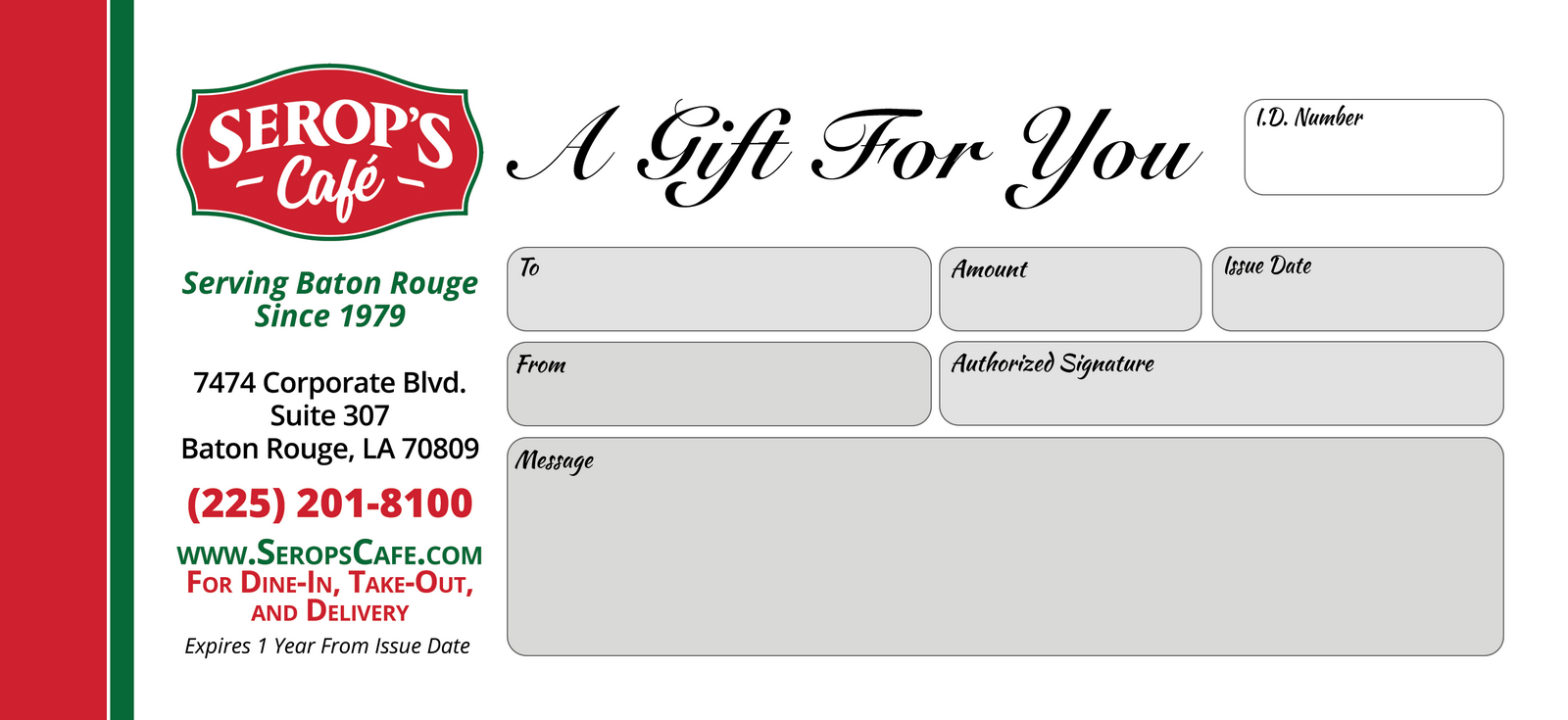 Looking for the
PERFECT GIFT?
Serop's Café on Corporate Booulevard offers Gift Certificates in multiple amounts. You can even order them online! Give the gift of delicious Greek and Lebanese food from Serop's Café!